Discover a true gastronomic experience with Rivsalt.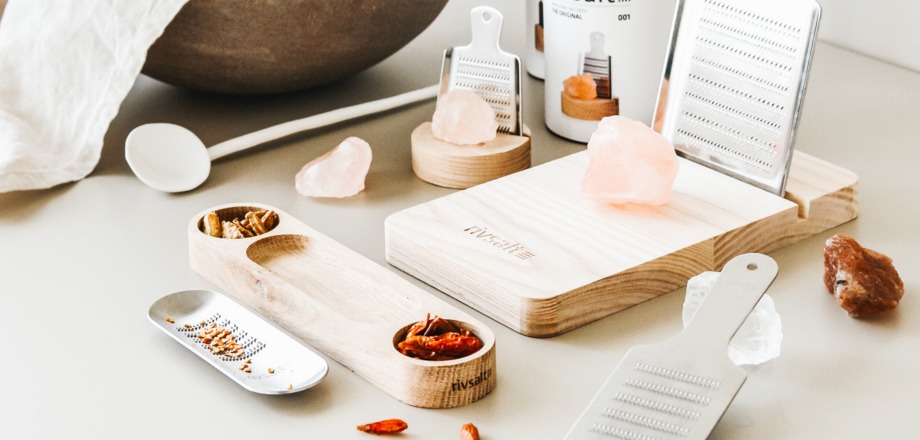 Have you invited friends over for dinner? Rivsalt products are known for piquing people's curiosity and sparking conversation. A true Scandinavian dining experience and the perfect gift for all festive occasions.
And how did it all start? Jens Sandringer came up with the Rivsalt brand concept when he was at a dinner at the Japanese restaurant Teppanyaki in Beijing, where the master chef grated salt onto guests' dishes using a large grater. It was a great experience that so impressed him that he wanted to buy exactly the same product at home and put it on his dining table. There was only one problem...it didn't exist. The Japanese restaurant experience sparked the initial idea for the product, which coincided with the advent of new Scandinavian trends in gastronomy and design. The first Rivsalt product was launched in Sweden in 2012.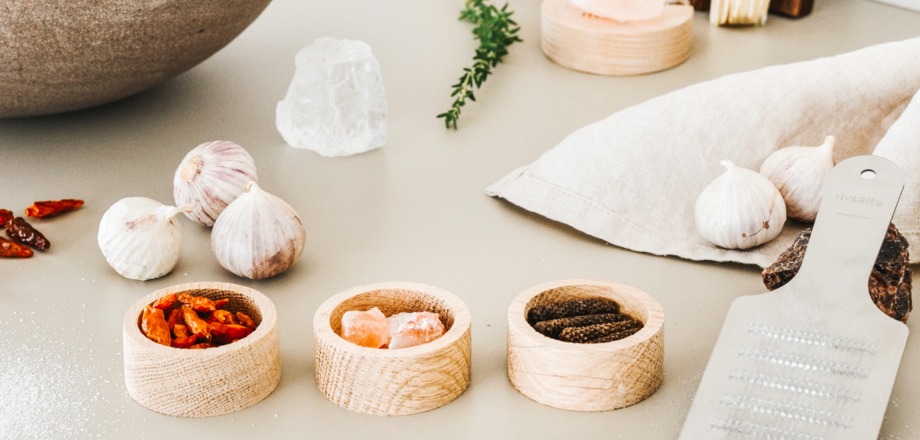 From the beginning, Jens Sandringer wanted to create a centrepiece for the dining table. It had to be beautiful enough to become a design element on the table and simple enough to use to encourage people to try it out. People should be curious when they see it, talk about it and - last but not least - be eager to try a new dining experience.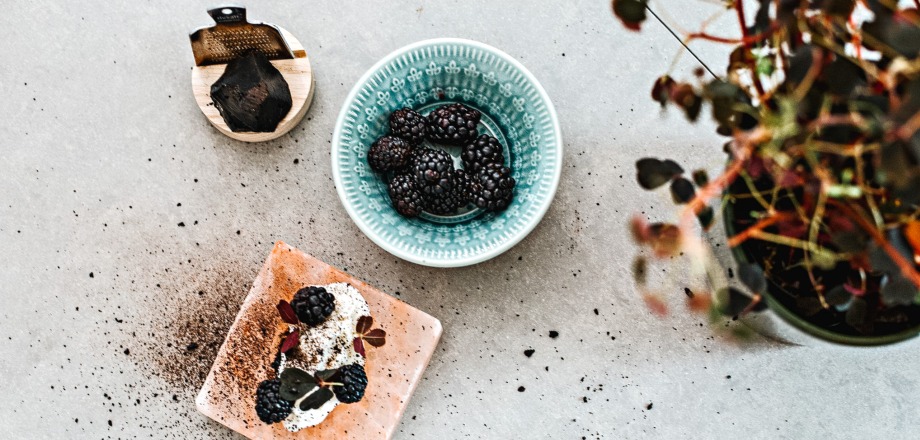 Rivsalt is all about design, communication and experience. Grating salt on your own food enhances the dining experience and the beautiful design complements the dining table setting. The products are a great communication element and make dining more fun. Choose from a variety of rock salts or spices to go with different dishes, making them a really interesting product for foodies. Explore the unique world of Rivsalt and be inspired by the Scandinavian way of life.